Here at Stellar we work with you so all your internet needs are met with 24/7 customer services and free on-site service calls.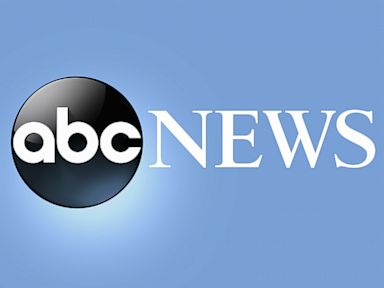 Sun, 26 May 2019 02:54:27 -0400
The National Weather Service says a likely tornado has destroyed a motel and caused other damage in the Oklahoma City area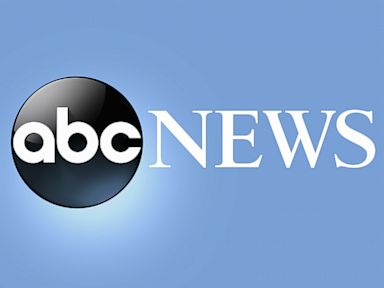 Sun, 26 May 2019 00:01:12 -0400
Today in History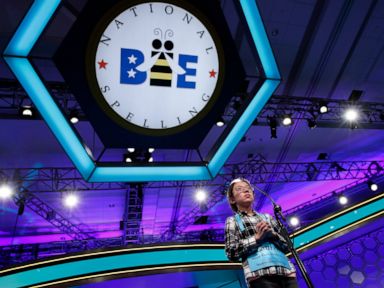 Sat, 25 May 2019 21:56:15 -0400
Ahead of the start of the Scripps National Spelling Bee, spellers are especially nervous about one unremarkable sound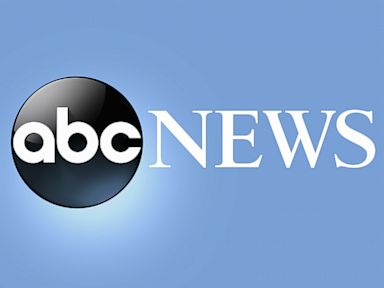 Sat, 25 May 2019 21:10:24 -0400
A small group of Ku Klux Klan members penned in by fencing, surrounded by police and drowned out by protesters, held a rally in Ohio with no reported clashes or problems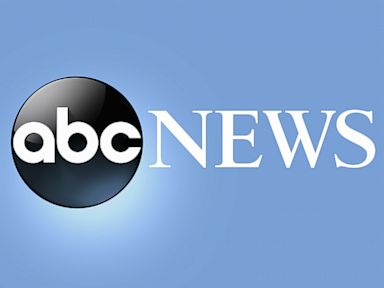 Sat, 25 May 2019 20:03:42 -0400
U.S. Coast Guard crews are searching for a small airplane that crashed hundreds of miles off the coast of Florida shortly after it was approached by U.S. military jets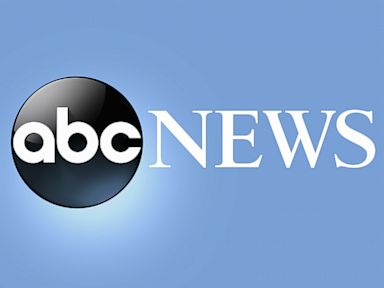 Sat, 25 May 2019 19:35:43 -0400
The remains of a World War II soldier from Montana are returning to Bozeman to be buried with full military honors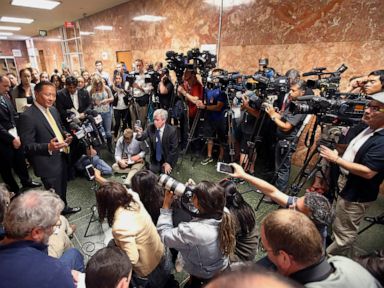 Sat, 25 May 2019 19:10:13 -0400
The union representing San Francisco police officers is calling for its chief to resign over his handling of the police raid of a freelance journalist's home and office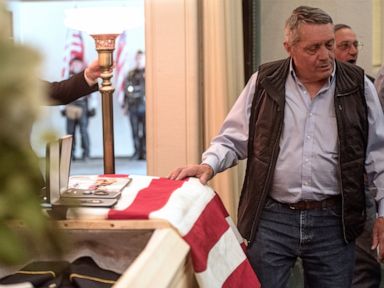 Sat, 25 May 2019 19:06:51 -0400
A World War II soldier from Montana who died on an island near the Philippines 75 years ago has been buried in his home state after his remains were identified last year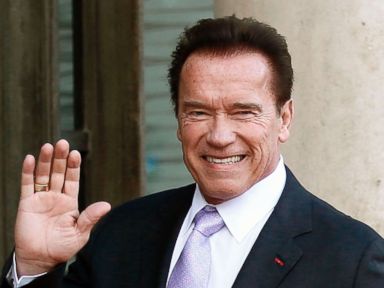 Sun, 26 May 2019 00:52:33 -0400
A 102-year-old woman facing eviction from her California home of nearly 30 years is getting help from Arnold Schwarzenegger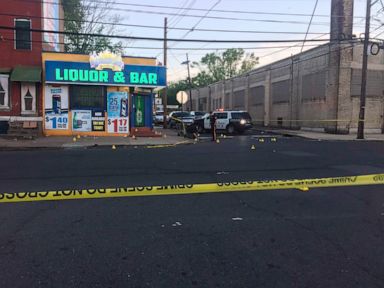 Sat, 25 May 2019 18:00:42 -0400
Authorities say at least two gunmen fired into a crowd outside a bar in New Jersey's capital city, wounding 10 people, two critically, but the motive for the shooting remains unknown

Sun, 26 May 2019 07:00:00 BST
Charlton and Sunderland meet at Wembley as they battle for promotion to the Sky Bet Championship, 21 years on from arguably the greatest play-off final ever.

Sun, 26 May 2019 07:00:00 BST
The play-off finals have arrived and you can watch every single game live on Sky Sports Football.

Sun, 26 May 2019 07:00:00 BST
Clive Mendonca has apologised to Sunderland fans - 21 years since his iconic gun celebration that led to him receiving death threats.

Sun, 26 May 2019 07:00:00 BST
Charlton and Sunderland meet in the Sky Bet League One play-off final on Sunday, live on Sky Sports, almost 21 years to the day since their famous 1998 Wembley encounter. With the help of people who were there, we relive one of the greatest ever play-off games…

Sun, 26 May 2019 07:00:00 BST
All the transfer news and rumours, including the latest on Eden Hazard, Sergio Ramos, Danny Welbeck and more.

Sun, 26 May 2019 07:00:00 BST
Anthony Joshua will not make the same mistakes that led to Lennox Lewis' second defeat, says Hasim Rahman who inflicted that shock result.

Sun, 26 May 2019 03:44:00 BST
Devin Haney secured a sensational seventh-round knockout against Antonio Moran in the early hours of Sunday morning at the MGM National Harbor in Maryland.

Sun, 26 May 2019 02:50:00 BST
Michael Hunter set his sights on the stars of the heavyweight division after stopping Fabio Maldonado in two rounds in the early hours of Sunday morning.

Sat, 25 May 2019 23:29:00 BST
Back-page headlines and transfer rumours from Sunday's national newspapers...
Sat, 25 May 2019 23:00:00 BST
Sokratis Papastathopoulos has urged his Arsenal team-mates to win the Europa League for the absent Henrikh Mkhitaryan.
Sun, 26 May 2019 03:54:16 +0000
Is there anything more precious than a laughing baby? Dwayne Wade and Gabrielle Union were in absolute delight at their daughter Kaavia's giggling fit that was caught on video.
Sun, 26 May 2019 00:43:41 +0000
Bradley Cooper and Irina Shayk got the Memorial Day weekend started with a fun family day. They took precious daughter Lea, 2, to the park and then out for ice cream.
Sat, 25 May 2019 23:36:10 +0000
Nick Jonas really loves Priyaka Chopra. He's celebrating that they had their first date exactly one year ago and that they're now on a journey through life as husband and wife.
Sat, 25 May 2019 22:38:31 +0000
Khloe Kardashian has had some kind words for ex-step parent Caitlyn Jenner, who is thrilled that their strained relationship is finally getting repaired.
Sat, 25 May 2019 22:02:46 +0000
It's National Wine Day! Kendall Jenner and Bella Hadid celebrated by drinking champagne on a yacht but they aren't the only celebs who love wine.
Sat, 25 May 2019 21:50:53 +0000
Gwen Stefani and ex Gavin Rossdale have had a challenging time co-parenting their sons, Kingston, 12, Zuma, 10, and Apollo, 5, but Blake Shelton has made things better.
Sat, 25 May 2019 20:55:58 +0000
Moby is apologizing to Natalie Portman after he claimed they had a relationship when she was a young college student and did not respect her shocked reaction when she said he was lying about a romance.
Sat, 25 May 2019 20:50:53 +0000
Elizabeth Hurley took to Instagram to celebrate Memorial Day a day early on May 25 by posting a clip of herself posing in a navy blue and white striped bikini from her beachwear line.
Sat, 25 May 2019 20:30:52 +0000
Kendall Jenner's taking it easy in Monaco! The reality television star relaxed with friends Bella Hadid and Luka Sabbat today.
Sat, 25 May 2019 20:01:45 +0000
After admitting to having plastic surgery done in early May, Cardi B had to cancel concerts after not having enough recovery time. A doctor explains why it's so important to take precautions to heal.
Sat, 25 May 2019 15:14:16 PDT
John Krasinski's A Quiet Place 2 is going to hit theaters a lot sooner than originally thought.
Sat, 25 May 2019 12:41:56 PDT
Edgar Wright has started work Last Night in Soho, which is the follow up to his acclaimed Baby Driver.
Sat, 25 May 2019 12:31:55 PDT
James Mangold has released a first look at Ford v Ferrari ahead of the movie's release later this fall.
Sat, 25 May 2019 11:56:29 PDT
Quentin Tarantino brought on actor Rafal Zawierucha to play Roman Polanski in Once Upon a Time in Hollywood.
Sat, 25 May 2019 11:47:15 PDT
Ahmed Best admits he was afraid to attend this year's Star Wars Celebration because of the Jar Jar Binks backlash.
Sat, 25 May 2019 11:37:05 PDT
ICON: The Robert Englund Story will thoroughly examine the legacy of the beloved horror legend.
Sat, 25 May 2019 11:00:03 PDT
Tony Stark and Bruce Wayne are going head-to-head in a new fan-made video, which utilizes footage from the MCU and DCEU.
Sat, 25 May 2019 10:54:59 PDT
Charlie Steeds talks Winterskin, a frostbitten frightfest that snatches the breath available on digital May 21 from High Octane Pictures.
Sat, 25 May 2019 10:39:28 PDT
Marvel Studios is currently figuring out what they want to do with the Deadpool franchise and one option is paring him up with Peter Parker.
Fri, 24 May 2019 17:25:06 PDT
Avengers: Endgame featured a new look for Thor and Chris Hemsworth's prosthetic needed some extra digital push.